EnlightenedLeadershipProgram.orgSM is a part of the Global Country of World Peace and was established to foster the next generation of leaders of the global TM organization and to meet the needs of the younger practitioners of the TM and TM-Sidhi programs.
ELI PurushaSM was established for the next generation of single men under the age of 45 who practice Transcendental Meditation and wish to dedicate themselves to the most rapid pace of evolution possible and structure their life from the most fundamental level of the home of all the Laws of Nature. Our goals include inspiring more young people to become members of Purusha, create young groups of Purusha on every continent, and promote the activities of the Global Country of World Peace in order to create greater peace and harmony in the world.
We have structured several new opportunities for young people to participate in ELI Purusha and the Maharishi Purusha Program:
4th ANNUAL ENLIGHTENED LEADERSHIP
INTERNATIONAL WORLD PEACE ASSEMBLY
August 10-20, 2018
Purusha Capital, Romney, WV
$750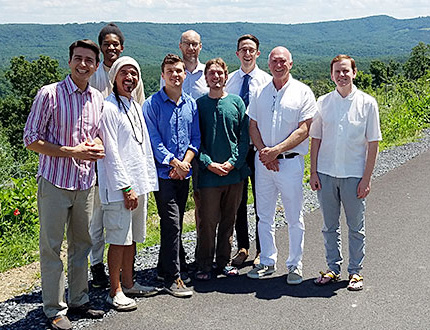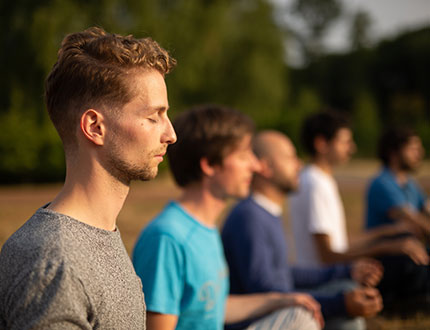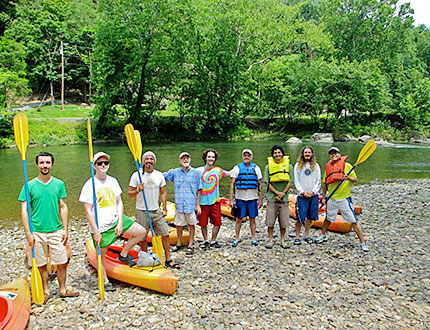 This course has been designed to give the next generation a taste of the great power and bliss of the Maharishi Purusha Program. Here at the Maharishi Purusha Capital for the Western World, you will experience a profound level of silence and deep rest from extended practice of the TM® and TM-Sidhi® programs in an atmosphere deeply enriched by a large group of long-time members of the Purusha program. If you would like to rapidly develop your consciousness in a pristine natural environment with a group of like-minded young men, this is the course for you. The course is open to unmarried single men under the age of 45 who practice the TM-Sidhi program and includes:
Spacious individual Maharishi Vastu® accommodations with beautiful forest views
Delicious organic vegetarian cuisine and good company
Blissful, fresh mountain air and scenic hikes on 400 acres of wooded property with panoramic mountain vistas
Specially selected knowledge talks of Maharishi during the afternoons and evenings
A kayaking trip down the Potomac River and refreshing swims in our lake

A 33% discount is available for full time students and those working full time in an organization affiliated with the Global Country of World Peace. Scholarships may be available for those who qualify. If you would like to help more people attend this course, you may contribute here.
We offer a 15% discount on the first month if this is your first course in West Virginia.
For more information, please email

or call 800-296-5118

MUM DEGREE PROGRAMS
ONLINE DEGREE PROGRAMS
Participants of the Maharishi Purusha Program from the United States have an option to earn an online degree from Maharishi University of Management. These programs include:
MA in Maharishi Vedic Science
MS in Maharishi AyurVeda and Integrative Medicine
MBA in Sustainable Business

If you enroll in one of the three-year Master's degree programs, part or all of the curriculum can be taken while you are with Purusha. Financial aid from MUM is available for those who qualify. MUM is also developing undergraduate online degree programs and members of Purusha may also be able to participate in these programs. For more information on the MUM online degree programs please visit the MUM Online Degree Programs webpage.
UNDERGRADUATE DEGREES
Full-time MUM students in an undergraduate degree program may qualify for credit towards their degree by attending Purusha for one year. Financial aid through MUM may also be available.
MUM FOREST ACADEMIES
MUM students may be able to get credit and financial aid for a Forest Academy by taking the Enlightened Leadership International WPA at the Purusha Capital in West Virginia. Please contact us for more details.
TRANSCENDENTAL MEDITATION TEACHER TRAINING
AND SPECIAL PROJECTS
TRANSCENDENTAL MEDITATION TEACHER TRAINING
It is now possible to be on Purusha and attend the Transcendental Meditation Teacher Training Course, spend time afterwards teaching in a TM center, and then join us for extended practice of the TM and TM-Sidhi programs at one of our Purusha facilities. Current teachers of the TM program can split time between teaching at a TM center or working on a project in the field and being with Purusha at one of our homes.
SPECIAL PROJECTS
Participants of this program can work year round on projects at a Purusha facility, or spend part of their time at a Purusha facility and part of their time on a special National or International project in the field. Participation will depend upon one's talents and interest and project availability. Please contact us if you are interested in this program.
---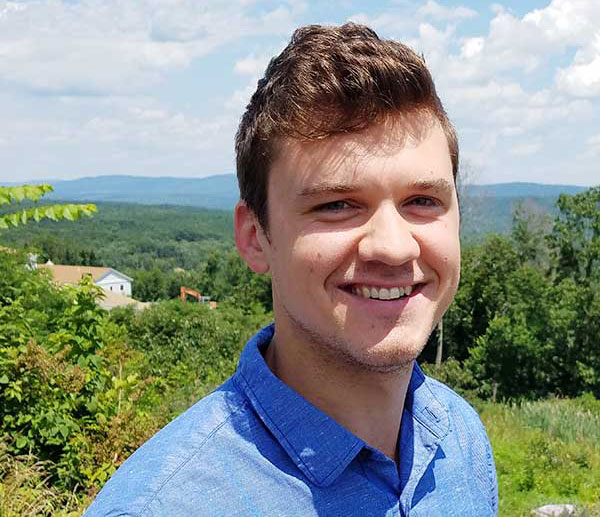 "My experience on the 2nd annual ELI Purusha Course was an absolute joy! I knew already the deep rest I would gain and profound knowledge I would be reminded of, but most profound was the ever expanding love I would feel for the world and the people around me."
—Keelan Dimick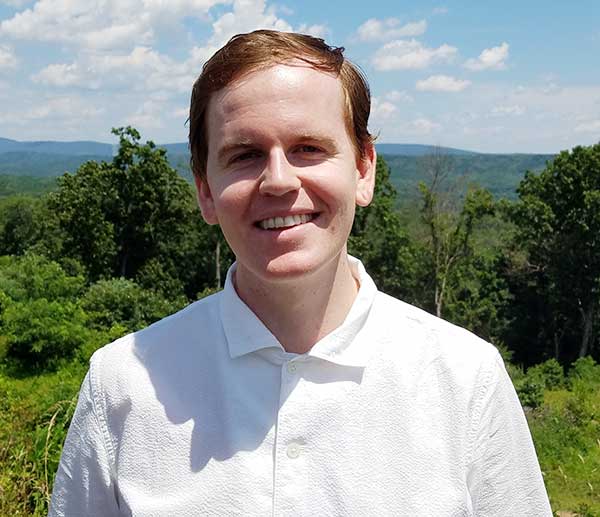 "I had heard about Purusha and had an idea about what that kind of life might be like, but no previous conclusion could possibly do justice to the immediate experience of the gentle power that is found here."
—Andrew Rushing
---
Contact Information
If you are interested in any of these initiatives please contact us and specify which program you would like more information about.
Maharishi Purusha Program Admissions Office
1000 Purusha Place, Suite 108
Romney, WV 26757