About the Next Generation PurushaSM Program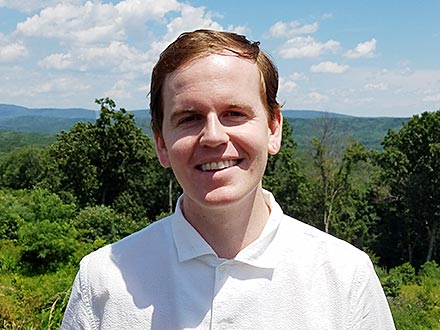 "I had heard about Purusha and had an idea about what that kind of life might be like, but no previous conclusion could possibly do justice to the immediate experience of the gentle power that is found here."
—Andrew Rushing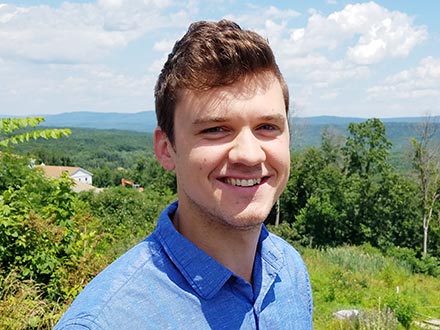 "My experience on the 2nd annual ELI Purusha Course was an absolute joy! I knew already the deep rest I would gain and profound knowledge I would be reminded of, but most profound was the ever expanding love I would feel for the world and the people around me." —Keelan Dimick
The Next Generation Purusha program is a new in-residence rounding program at the Maharishi Purusha Capital for the Western WorldSM for male sidhas age 50 or younger who want to focus full-time on gaining enlightenment and creating World Peace.
Participants enjoy extended group practice of the TM® and TM-Sidhi® programs, the best of Maharishi's talks, and courses given by visiting leaders of Maharishi's worldwide TM organization. And for those who wish, there are opportunities to work on projects that help fulfill Maharishi's initiatives around the world, including teaching the TM program.
There are several ways to join:
Dr. Tony Nader, M.D., Ph.D., leader of the Global Country of World Peace, made the following comments on this new initiative to create a next generation of Purusha:
Go ahead and make it happen. This is really the future. Maharishi has counted on Purusha to be the silent administrators of every country in the world and their presence for him in the world is like his own presence, his own Being, and the presence of Guru Dev himself.  —Sept 23rd, 2018
About the Maharishi Purusha CapitalSM

Our 420 acre campus was designed by Maharishi to support a group of Purusha generation after generation. It features Maharishi Vastu® buildings, expansive mountain views, beautifully landscaped grounds, organic vegetarian dining, and great recreation facilities (lake, tennis court, hiking trails).
Joining the Next Generation Purusha Program
This program officially begins on June 28th, 2019 with the 10-day Maharishi Vedic Leadership Forum. However you can start at other times as well. For those coming on June 28th, the Forum will be part of the Next Generation Purusha program.
Time commitment: Since this is a longer-term program which includes extended practice of the TM and TM-Sidhi programs, we ask that you commit to joining it for at least two months. This will contribute maximum to the group coherence and will allow enough time to decide if this program is the right fit for you.
Those who stay longer term will be eligible to participate in the opportunities described below (MUM online degree programs, special projects, teaching TM, and taking the Transcendental Meditation Teacher Training Course).
For questions about this program please email

.
Maharishi Vedic Leadership Forum

This recently released course on the science and art of supreme leadership will be conducted by Raja John Konhaus, who has directed the Maharishi Vedic Leadership Forum over the past several summers. He will be joined by Dr. Fred Travis, who is the Chairman of the Department of Vedic Science at MUM.
Recorded and presented exclusively by Maharishi, this unique course reveals his Vedic approach to leadership and governing with unprecedented depth and clarity. It illuminates the role of consciousness in creating successful leaders. Throughout the thirty-plus hours of lessons, Maharishi details both the knowledge and the experience of Unity Consciousness, and how we can learn to lead with the full support of the Vedic Devata, or Laws of Nature that serve as the source and control point of all our actions.
To view some comments from past course participants and a special invitation from Raja Konhaus, click here.
For more information about the course, view the course website here.
Dates: The arrival date is June 28th, 2019. The course ends on July 8th.
Fees: The fee for this ten-day course is $1,100 per person. However, we offer a reduced fee of $750 per person for full time students and those working full time for the TM organization. The course is open to all male Governors and Sidhas, ages 50 years or younger. For more information on the course or to inquire about additional financial assistance, please email

MUM Degree Programs
Participants from the United States have an option to enroll in an online degree program from Maharishi University of Management, including:
Bachelor's Degree in Liberal Arts or Ayurveda Wellness
MA in Maharishi Vedic Science
MS in Maharishi AyurVeda and Integrative Medicine
MBA in Sustainable Business

Financial aid from MUM is available for those who qualify. For more information on the MUM online degree programs please visit the MUM Online Degree Programs webpage.
Credit For Full Time Students
Full-time MUM students in an undergraduate degree program may qualify for credit towards their degree by joining Purusha for one year even if they are not taking MUM classes on line. Financial aid through MUM may also be available.
Special Projects
Participants of this program can work year-round on projects at a Purusha facility, or possibly spend part of their time at a Purusha facility and part time on a special national or international project in the field. Participation will depend upon one's talents and interest and project availability. Projects at the Maharishi Purusha Capital may include Maharishi Vedic Organic Agriculture, administration, social media development and marketing, and food service.
Teach TM or Take the Transcendental Meditation Teacher Training Course
Members of the Purusha program who are teachers of the Transcendental Meditation program can spend part of their time teaching the TM program on projects in the field, and part of their time in a Purusha facility. Those who are not teachers may apply to go to the TM Teacher Training Course and then participate in teaching projects.
Staff Program — Knowledge and Service
For more details, please contact us at

Donate to Support the Next Generation Purusha Program
The Maharishi Purusha Program is a non-profit educational organization and participants inspire donations to support the ongoing monthly expenses of the group (i.e., housing, energy, food, maintenance, staff, etc.) Donations are tax-deductible and greatly appreciated! To make a donation go to the donation form on the donation page on this website. Please be sure to include the name of the person who inspired the donation.
Sustaining a vital, ongoing Purusha program is one of the cornerstones of Maharishi's design to create Heaven on Earth generation after generation. Your support in helping us maintain such a group will be a key factor in making his vision a reality.
Contact Information
If you are interested in any of these initiatives please contact us and specify which program you would like more information about.
If you are from North or South America, please contact:
Maharishi Purusha Program Admissions Office
1000 Purusha Place, Suite 108
Romney, WV 26757 USA
Phone: 800-296-5118
Email:


Website: purusha.org
For all other countries, please contact:
Maharishi Purusha Program
Admissions Office Europe
Station 24 - MERU
6063 NP Vlodrop, The Netherlands
Email:


Website: purusha.eu
---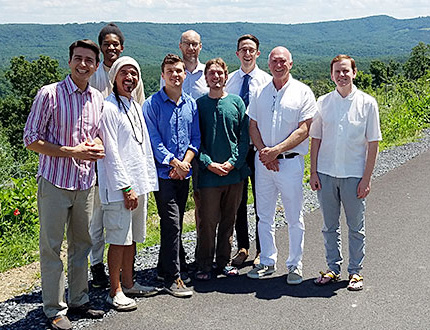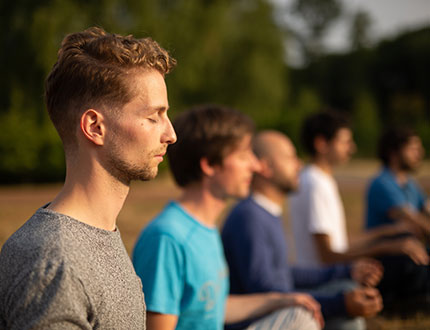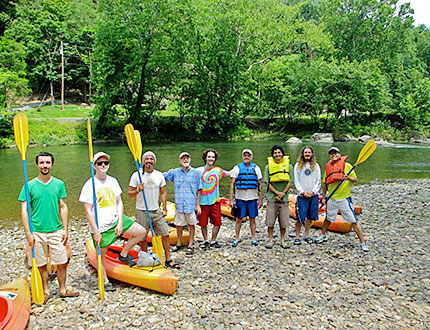 -->